Our Mission
Life is full of changes; it's inevitable. It is our mission to inspire personal change and encourage growth.
Vision
Ensure that each child has the coping tools  to help overcome  life's daily challenges.
Our Philosophy
To offer our best therapeutic counseling solutions to children, families, individuals and couples dealing with life daily challenges.
We believe in God; the uniqueness and inherent worth of each individual. That each child, individual or couple served is are our partners in treatment. That clients always come first.
We seek to build a culturally diverse organization that honors the cultural diversity of the children, families, individuals, couples and communities we serve.
We embrace innovation, flexibility, reflection and continuous improvement.
We thrive in a culture of learning, personal development and professional growth.
We strive to assist each client in developing their potential to achieve balanced physical, intellectual, and emotional and spiritual strength.
We value all members of our staff and strive to provide the highest level of care and support each other.
Ethical Code
We are committed to providing an environment that is safe, respectful, honest and fair. We work diligently to ensure that the individuals, families, and groups we serve are treated with decency, empathy and civility.
Expressive Integrity
We highly value the work that we do as professional therapists. We are honored to be entrusted with your counseling needs. We provide a professional, open, supportive, safe and caring environment in order to meet your needs.
Excellence
We are deeply committed in helping each person overcome life's daily challenges to live more satisfying and productive lives.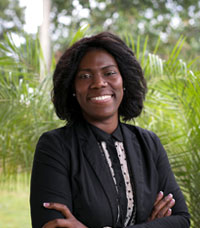 Dr. Ellisa Scott, PhD, LMHC, CAP
Founder and CEO
Dr. Ellisa Scott, PhD, LMHC, CAP is a Licensed Mental Health Professional who specializes in Marriage Counseling, Family Relationship Counseling and Counseling for teenagers with difficult behaviors, mostly ADHD and Oppositional Defiant Disorder.